YAYASAN KEBON SEPATU: A BROADER HORIZON
The main vision of the Foundation for its target group is to shortcut all time-consuming barriers by pragmatic means. The advantages obtained through education and the creation of a stable environment will be reinvested, by means of practical knowledge and work experience, in the local population.
The Foundation avoids creating a sense of dependency by ensuring – through the stimulation of self-supporting projects – self-identity and training. Investigations will be made into the feasibility of setting up non-governmental co-operative units for the growing of local agricultural products, as well as assessing the effectiveness in teaching specific skills .
The aim of Foundation Kebon Sepatu is to assist those who, through no fault of their own, but mainly through lack of choice and circumstances – have to deal with great disadvantages in educational, social, cultural, academic and economic aspects of life.
Foundation Kebon Sepatu does not strive to pass judgement or voice opinions regarding political or religious affiliations. Its priorities lie in safeguarding the interests of the most vulnerable in society. No preference is given to either sex; the educational opportunities will be wide and varied in order to develop all talents and abilities which lie dormant within the target group itself.
Foundation Kebon Sepatu regards the involvement of not only the local population, but also the surrounding network of local authorities, as one of its fundamental tasks.
In addition, Foundation Kebon Sepatu will attempt to gain the support and co-operation of other international organisations in either sponsoring separate projects or ensuring donations. In order to realise these aims, Foundation Kebon Sepatu will not link itself to organisations, associations or individuals who in conduct or ideology principally differ from the vision of the Foundation.
Voormaling bestuur stichting Kebon Sepatu Nederland
Christiane Arriens
Co-founder SKS Netherlands
Ir. Bart Draijer
Project Director
Additional members to support the Board of Directors SKS Netherlands
Jorine Koster & Bilal Al Mashta
Jelle Draijer
Wanda van Ernst
Henk den Boer
Yayasan Kebon Sepatu Indonesia
Tresna Yaniza Putra
President
Daance Boreel
Building Expert
Para Adhi
Economic Specialist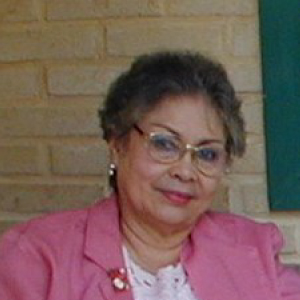 Lalu Akhsan Annan
Managing Director
Firman
Green Energy Specialist
Akke de Jong
Educational Expert/Treasurer
Akhmad Saufi
Co-Founder Lombok
Andy Diswandi
Secretaris and Economic Expert
Mohammad Djaeni
Agricultural Expert
Hussein
Commissioner Eco-Tourism
Irawansyah Tasrif
Founder/Advisor
Yayasan Kebon Sepatu
Achterom 157
Postal code: 2611 PN
DELFT, The Netherlands
E-mal:
foundationkebonsepatu@yahoo.com
Tel NL: +31 (0)6 407 50484
Tel IND: +62 817 7526 6641
Yayasan Kebon Sepatu (Indonesia)
HQ: Jakarta Pusat
Project Office
Office Location: Bale Pelange, F4-no. 12, Sandik, Batu Layar,
Lombok Barat NTB – Indonesia
Bank details
Yayasan Kebon Sepatu
PT BANK MANDIRI (Persero) Tbk.
Rekening nr.: 1610066660007
Swift code BRI : BMRIIDJA